Carl Nelson Show on 528Hz Frequency for Reducing Violence in America – Astonishing Interview with Dr. Leonard Horowitz

Carl Nelson Interviews Dr. Leonard Horowitz on the 528 "'Miracle Frequency' for World Peace and Natural Healing" As An Alternative to Genocidal Aggression
(Washington, DC – Oct. 4, 2016) Ground-breaking Peabody Award-winning broadcast journalist Carl Nelson has exploded a weapon of mass relaxation and reconciliation as a remedy for genocidal aggression damaging more than African-America.  Nelson's guest, the most controversial Harvard-trained public health scholar, Dr. Leonard Horowitz, says peace vs. war in our streets is best accomplished by giving the music industry a "tune-up."
Nelson has interviewed presidents, prime ministers, heads of state, celebrities, civic leaders and people from all walks of life over a four-decade career that has taken him from Nelson Mandela's prison cell in South Africa, to the Rodney King Riots in Los Angeles. His present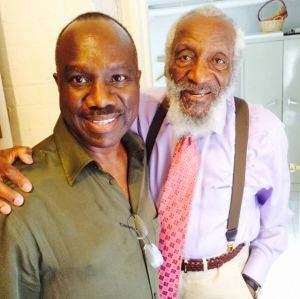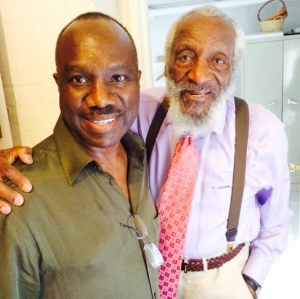 career as host of Washington DC's widely listened-to most provocative daily radio program (on WOL-AM; 1450), along with his friend, celebrity comedian and civil rights activist Dick Gregory, connected Nelson to Horowitz.
As anger, outrage, aggression and protests flared across America in opposition to racism, demoralizing and destroying the fabric of African culture and spirituality in America, Carl Nelson and Dr. Horowitz advanced an alternative to the unrest in a monumental interview.
Horowitz is the author of nineteen books, six documentary films, and nearly three dozen scientific peer-reviewed articles addressing health risks and ways to immunize people against propaganda and related media abuses.
Carl Nelson's Involvement in Civil Rights and Social Service
Carl Nelson was the first reporter allowed to interview Nelson Mandela on the eve of his historic 1991 release from his South African prison and, as News Director for Stevie Wonder's KJLH Radio, was the only news reporter allowed across police lines during the 1991 Rodney King riots. KJLH's acclaimed coverage of this civic unrest garnered KJLH the prestigious George Foster Peabody Award, an NAACP Image Award, a Golden Mike Award, the Los Angeles Press Club Award and several other industry-wide awards.
Now, in the heat of growing insult and injury to the African-American community stemming from murderous shootings, racism, ignorance and media provocations prompting law enforcers to abuse their weapons, Nelson and Horowitz have advanced an extraordinary solution to these problems–change the frequency of the Western World's music.
Nelson is the perfect person to deliver this peace-through-music proposal. He began his broadcasting career in 1971 at WYNT Radio in New York City. After stints at several radio stations in Los Angeles, Nelson was named News Director of Stevie Wonder's KJLH Radio, a position he held for a quarter century (1980-2005). In addition to his managerial responsibilities, Nelson was deeply involved in Wonder's Bid to make Dr. Martin Luther Kings' birthday a national holiday. So it is most fitting that Nelson would arrange a broadcast suggesting a "musical-mathematical" solution to social aggression simply by raising the frequency of instruments and voices four cycles-per-second higher than the standard A=440Hz Rockefeller Foundation "imposed 'Concert Pitch'."
In his quest for peace and civil rights beyond the African-American community, Nelson has interviewed dozens of US political leaders including former US President Ronald Reagan, British Prime Minister Margaret Thatcher, South Africa Premiere Peter Botha, US presidential candidate Rev. Jesse Jackson, Senator Edward Kennedy, Representatives Maxine Waters, Rev. Al Sharpton, and many celebrities. Guests especially concerned about the AIDS disparity in America included Elizabeth Taylor, Oprah, Michael Jackson, Prince, Magic Johnson, Muhammad Ali, and Dick Gregory who recommended Nelson interview Horowitz.
Civil Rights Leaders Viewed as "Terrorists" to Secure Genocide
Nelson, unlike most mainstream media personalities, had broadcast Horowitz's warnings about HIV/AIDS, Ebola, and most recently ZIKA,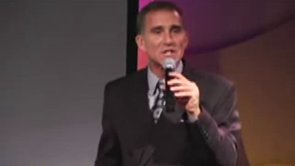 honoring Horowitz's expertise evidenced by his compiling text Emerging Viruses: AIDS & Ebola–Nature, Accident or Intentional?
This controversial intelligence grounded in government documents uncovered a secret "Special Virus Cancer Program" that sourced HIV/AIDS-like bioweapons from an American biological weapons contractor. This evidence was white-washed by the U.S. General Accounting Office, and heavily neglected by the mainstream corporate-controlled media that has, alternatively, targeted Horowitz to smear his books and credibility.
As a result of his persecution the Harvard-trained expert in public health, specialized in "media persuasion" for health education, expanded his research into bio-terrorism preparedness and counter-terrorism intelligence by investigating his attackers and the sophisticated methods they used to smear his reputation and discredit his science.
Realizing he was among the most honorable activists targeted for opposing institutionalized genocide, after being victimized by the government's standard assaults on civil rights leaders and consumer advocates viewed as "terrorists," Horowitz sued his attackers and exposed them in numerous onliine publications and documentary films.
Several of Horowitz's most vile critics were among the most active White Supremacists in America. Ultimately the doctor, fueled by investigative journalist Sherri Kane, published a series political expose's evidencing the organized criminal conspiracy. The evidence documents ongoing efforts to destroy civil rights leaders' viability, beginning with J. Edgar Hoover's COINTELPRO that still operates under different names today, contrary to government assurances, as evidenced by a scholarly 2008 "COINTELPRO-MONOGRAPH-SSRN-id1084585" prepared for leading Justice Department officials, and Horowitz's "Hollywood Spin" production titled: NSA-CIA Trolls Target Heroes to Profit Villains censored on Google/YouTube.
Musical Solution to the Mass-Mediated "Madness"
Host Nelson transitioned into Horowitz's musical solution to the mass-mediated "madness"  by discussing the damaging impact music appears to be having on urban listeners, especially rap and hip-hop devotees already angered by institutionalized racism and economic suppression.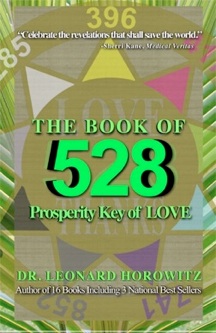 Dr. Horowitz explained that "psychotronic warfare," besides broadcasting distressing lyrics, resonates in the hearts and minds of listeners at a frequency imposed by the Rockefeller Foundation in 1938.  Following a decade of "acoustic weaponry research and development" that identified specific frequencies that would cause "mass hysteria" and actual rioting among "targeted populations,"  the "standard tuning" for the Western World's music was imposed at A=440Hz (also called "Concert Pitch.")
"The main problem with that," Horowitz explained, "is that A=440Hz is a "discordant frequency" that stimulates fear and aggression, as opposed to A=444Hz that prompts peace and natural healing."
Horowitz studied at Harvard University under world-leading media experts Ron Slaby and Gerald Lesser. Slaby pioneered the study of aggression in children's television, and Lesser was instrumental in creating Sesame Street and Children's Television Workshop. At the time, in the early 1980s, Horowitz was on the faculty at Harvard School of Dental Medicine researching ways to use audio programs to motivate self-care behaviors for promoting health.
In 1998, a colleague introduced Dr. Horowitz to the original Solfeggio musical scale that had been secreted for nearly 2,000 years and encoded in the Bible's Book of Numbers. The numbers included the 528Hz "MI" note, short for "miracles," that by 2006 Horowitz learned was the heart of "the real da Vinci code" and "universal design."
"In my opinion, based on massive intelligence sourcing from world leading physicists and mathematicians, 528Hz music can be best described as the generating a "LOVE frequency" that vibrates at the heart of everything in nature. Everyone is naturally under its influence, but under the discordant influence of 'standard tuning' or A=440Hz that resonates distress, increases fear, anxiety, depression and, in effect, causes social discord, peer group violence, even "madness," love and collaboration is suppressed in favor of fear, hate and competition."
In essence, Dr. Horowitz explained to callers who expressed outrage over White Supremacy-directed politics and policies in American law enforcement, that by recording, performing, and listening to "Anglo-American" music, with urban rap and hip hop artists feeding on the "sick competitive music industry," the goodness in people is being suppressed in favor of violence, drugs and arms sales.
"At the very heart, soul, and loving spirit of people worldwide is an energy–a 528Hz frequency–of unity and oneness with nature. So civilization is paying a huge price that can only be remedied by awakening to this sabotage within the music industry that obviously needs a "tune-up" to A=444Hz."
That "tune-up" Dr. Horowitz recommends generates C=528Hz–the frequency originally preferred by Europe's finest classical composers, also mysteriously selected by John Lennon in recording his monumental track Imagine.
Curiously, Carl Nelson explained that John Lennon was inspired to write the lyrics for Imagine after speaking with Dick Gregory about the possibility of producing world peace through the arts and activism.
"Music is the 'Universal Language,' and LOVE is the 'Universal Healer,'" Dr. Horowitz concluded. "LOVE/528 is the 'clear channel broadcast' to Divine-human communion that is unifying people with nature, and each other. All of this happens naturally despite the corporate-controlled media's conflicting interest in dumbing us down and tearing us apart."
The Carl Nelson Show can be heard Mon-Fri 4-7 pm (EST) on WOL-AM 1450 from the nation's capital. For more information about the "528LOVERevolution" link to 528Revolution.com.
– END –
Click to download Dr. Horowitz's Press Kit 2016.