Frequency Rehab Franchise and Practitioner Certification Program
If you are looking for healthcare's most exciting 'growing edge,' and a great opportunity for healing people 'miraculously' while prospering substantially, look here. . . .
Frequency Rehab™ leads the world in natural healthcare by advancing 'Frequency-Enriched' Water Science, 'Energy Medicine,' 'Medicinal Music,' and at the same time we de-mystify how 'Miraculous Healings' can be made to happen. Our number one goal is to relieve pain and suffering, and we seek certified practitioners and franchise owners internationally to manifest our global vision and enjoy our mission.
Pleasantly Relieve Suffering Using Nature's Most Powerful Healing Frequencies.

Franchise opportunities available internationally.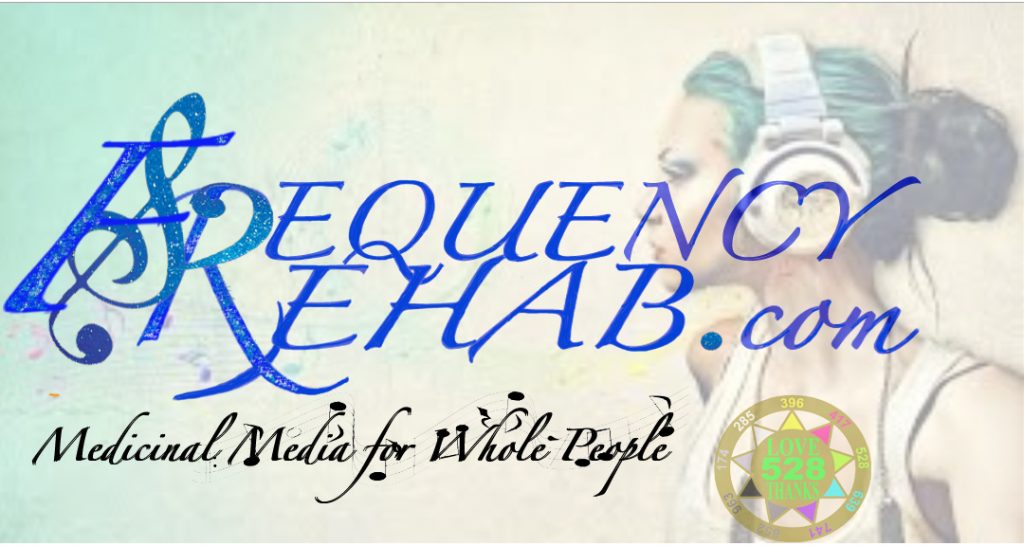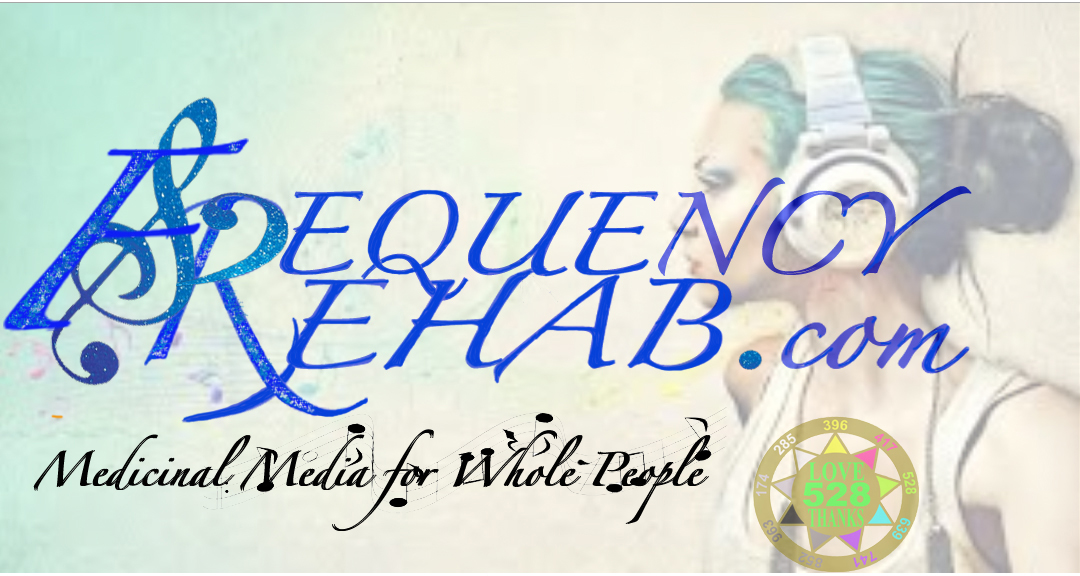 Frequency Rehab™ offers a world-class pain-relieving natural-healing therapy program with the highest degree of safety and efficacy using patent pending Bio-Energy and Water Structuring technologies pioneered by world-leading, award-winning, Harvard-trained holistic health expert, Dr. Leonard G. Horowitz.
With Frequency RehabTM treatments, your clients/patients/loved-ones will experience significant improvement during and after their very first Frequency RehabTM session. Our practitioner certification and franchise programs offer trainings for lay persons and professionals alike. Each lesson is designed to be easy and enjoyable to learn. You can replicate these benefits for others. All trainings were developed and presented by the leading pioneer in this field, Dr. Horowitz.
Because our Frequency RehabTM products and services are mobile, you can bring them into patients' homes, clinics, and other convenient locations in order to administer treatments. This not only expands your capability to provide care, but is most convenient for care receivers who may find traveling difficult due to their illness. We've made pain relief and even 'miraculous healing' convenient, pleasant, even 'edu-taining' for caregivers and fortunate recipients!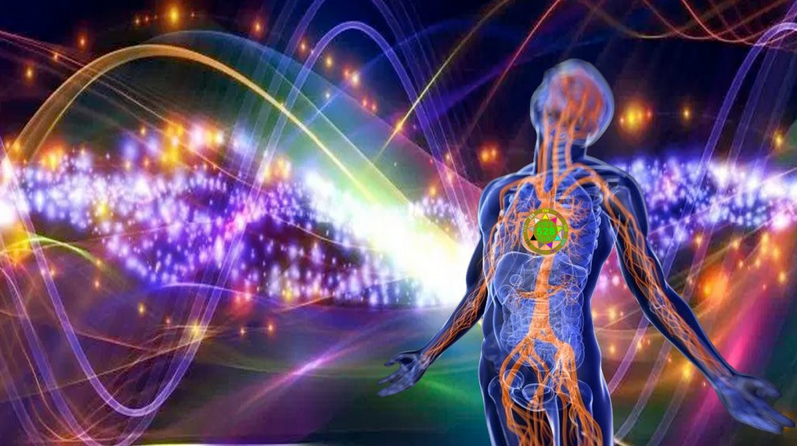 We can benefit and market to people in need ranging from young people to Baby Boomers struggling with illnesses, depression, drug addictions, or plain aging pains. Our technologies do not require FDA approval, because we don't use drugs nor treat diseases. We simply 're-energize" people using sound, light, and pure water to restore what genes do naturally. Our treatments re-create balance and harmony to rejuvenate and sustain people's bodies.
Frequency Rehab sessions are non-invasive. No surgery or injections are involved. We only apply sound, colored light, and water products and equipment supplemented by a new brand of 'homeo-alchemy' and 'spirit remedies.' Our treatments are painless, relaxing, mentally and emotionally calming, and spiritually-uplifting.  The results are astonishing!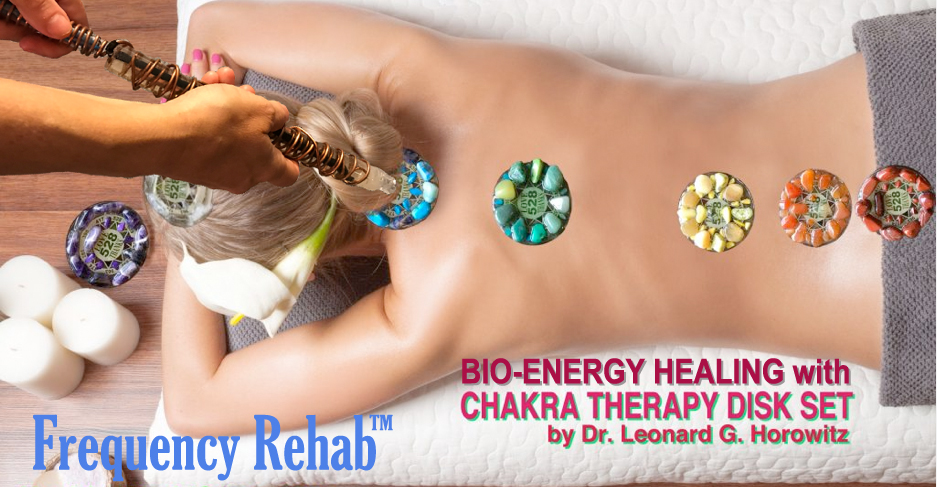 Great for Relieving, Even Disappearing, All Types of Pain and Illnesses, Such As:



Arthritis pain

Fibromyalgia

Depression and Anxiety

Drug Addictions/Rehab/Recovery

Migraine and Tension Headaches

Back pain and spinal conditions

Tiredness/Low Energy

Lifestyle-related Ailments,

and more!
Training and Support

Frequency Rehab™ training includes instructions for designing and manufacturing unique and powerfully-effective sound and light therapy equipment, frequency generators, and water science technologies. These are presented by the inventor and veteran seminar leader, Dr. Horowitz, who pioneered these innovations, practitioner training programs, and this franchise opportunity.
We supplement wonderful video-training segments with the necessary forms and other written materials to optimize customer satisfaction, sales, marketing, and referrals. We offer leadership opportunities using audio-visual productions to administer group events. From these, referrals are plentiful. Frequency specific group exercises and dance events are part of our healing program offerings. We make your success easy with our system that guides you to benefit care receivers to grow you professional services and business franchise.
Click the graphic below for more information about Dr. Leonard Horowitz's course.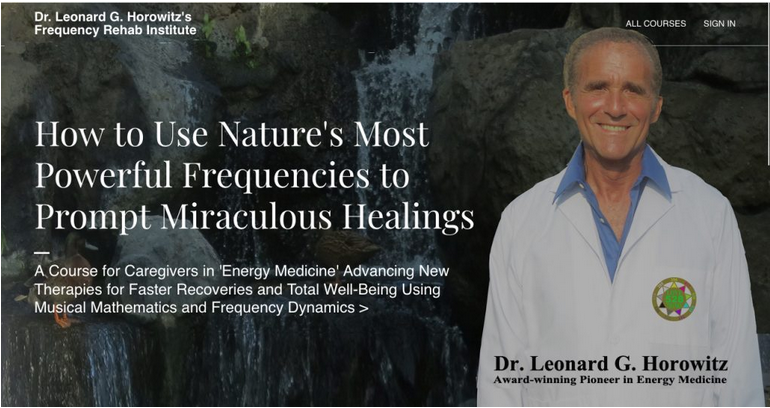 You'll also benefit from our cooperative advertising and marketing support. We employ creative experts to help you outreach to your community, client list, patient population, and even spa customers using uplifting messages instilling hope for healing.