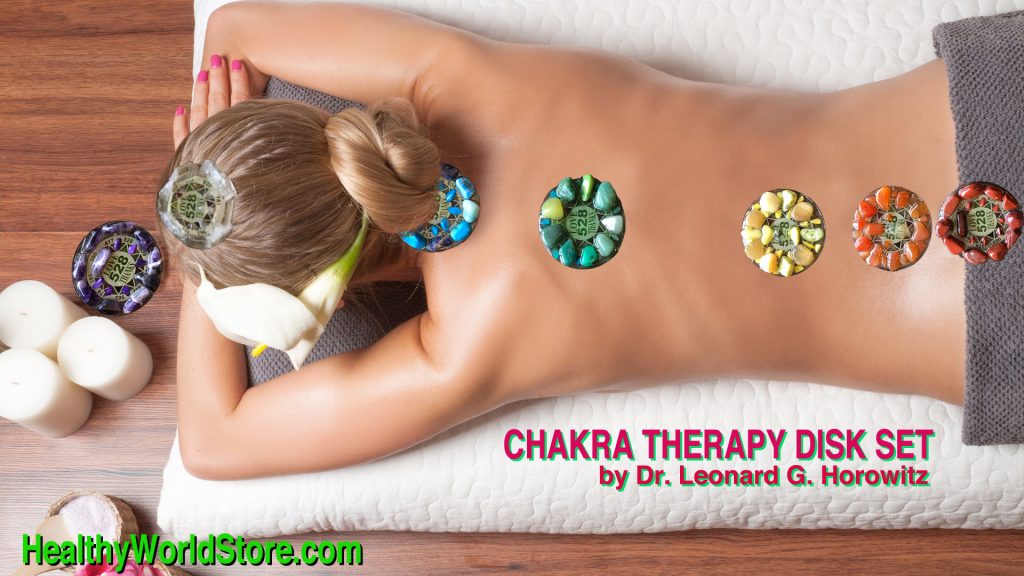 The next step in natural caregiving
Here is a wonderful new way to gain a full-body 'frequency rehab' perfect for self and professional applications. This Chakra Disk™ 'tune-up' kit was developed by naturopathic doctor and sound healing pioneer, Dr. Leonard G. Horowitz. Dr. Horowitz brought the sacred Solfeggio frequencies back to global use after more than a thousand years of being secreted. Here he applies extraordinary knowledge to administer whole-person renewal using these beautiful gemstone disks. They resonate the seven (7) chakra colors and frequencies. Their subtle yet powerful energies can be felt on the skin as they 'heat up' on imbalanced energy centers (i.e., chakras).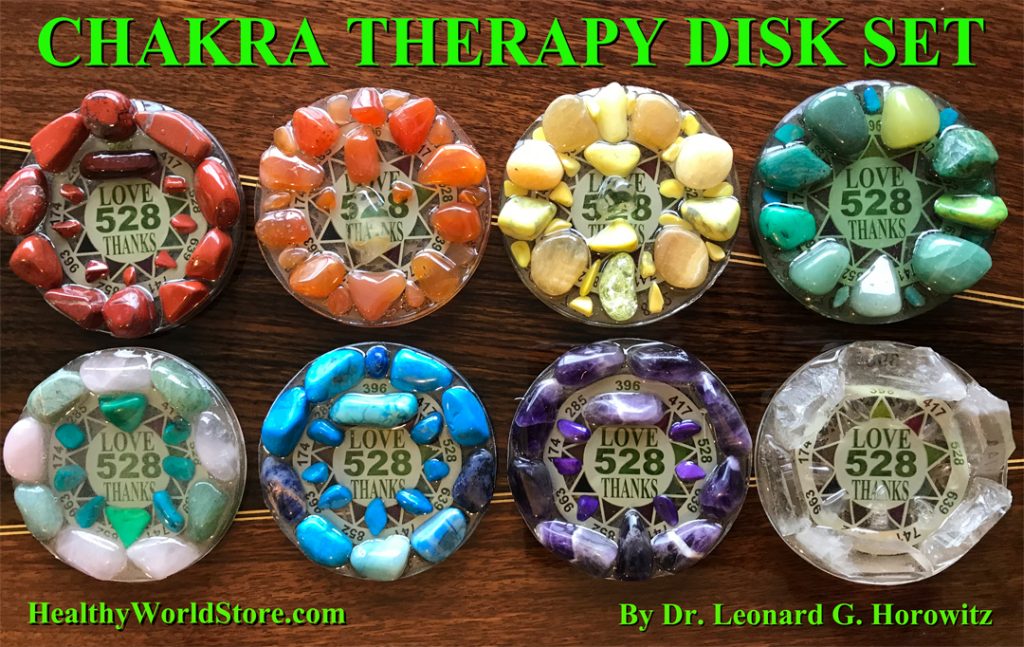 Place these Chakra Disks™ in the areas of the chakras on either side of your body. Their natural gemstone color frequencies are supplemented by the "MIracle" 528Hz frequency radiating from the crystallized matrix made from non-toxic vegetable resin cured in the sound of the miracle Solfeggio frequency.


Dr. Horowitz designed this 'therapeutic art' for ease of healing administration. The healing energy naturally radiates from the colored gemstones. That energy is amplified by the 528 miracle frequency and the sacred geometry. Each disk contains the Perfect Circle of Sound™ math and resonating amulet. Each Chakra Disk™ conveniently holds the stones where you place them, rather than having the stones roll off during treatment sessions that last from 20 minutes to an hour. The stability of the design enables self-applications.


Simply put the Chakra Disks™ on or near the body chakra (energy vortex) and 'zone out' into a state of bliss to recover your natural and balanced energy level.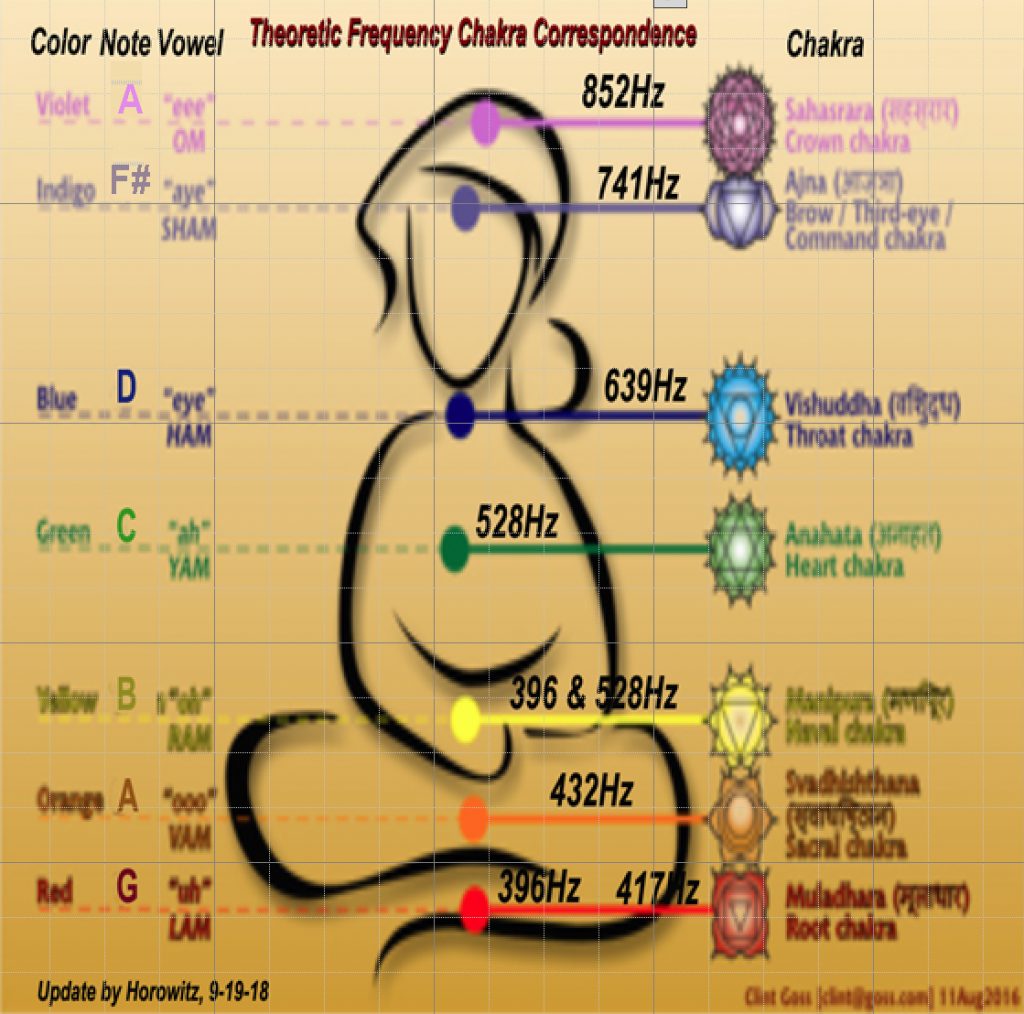 This Chakra Disk™ Set beautifully supplements the chakra energy healing audio therapy provided by Dr. Horowitz's Solfeggio Eclectica music album. This can be played during a Chakra Disk™ therapeutic session to rehab the energy enlivening the whole person.


Each disc is hand-crafted and custom made. Pre-ordering is required to accommodate your preference for either a 'standard' disk gemstone selection (as shown in the photograph); or a 'deluxe model' containing more costly hand-picked stones.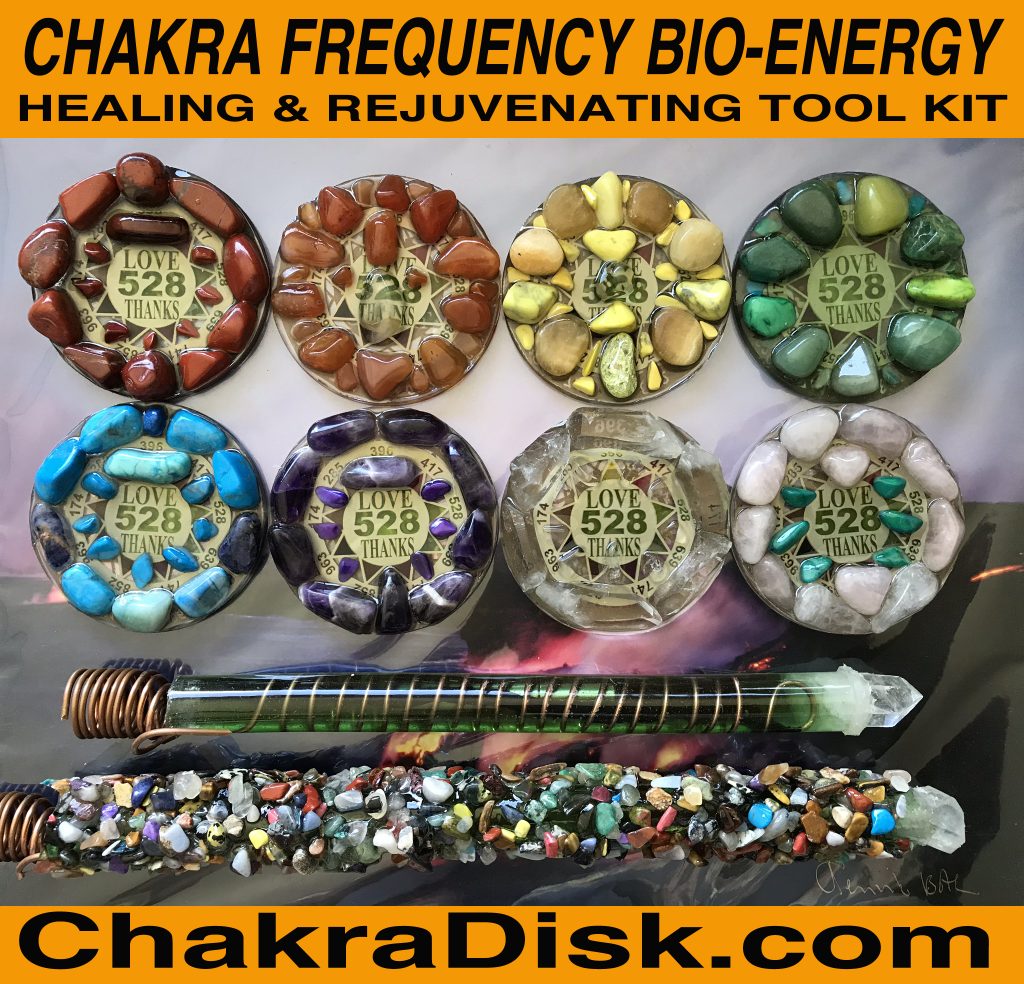 The Chakra Disks™ are custom made and must be custom ordered. These hand-made products are not discounted. Prices range from $150 for each 'standard' disk (as shown in the photo), to $300 for each 'deluxe disk.' The standard set includes seven (7) disks. However, two heart Chakra Disks™ are available by request in two colors, green and pink, since both are commonly used by professionals. The complete Chakra Disk™ Therapy Set of 7 discs is custom-ordered for Only $1050 for the standard set, and $2100 for the deluxe set. (Add $150-to-$300 more for the extra heart Chakra Disk™. (Shipping is free for the 50 U.S. states.)
To order, visit HealthyWorldStore.comat this page: https://www.healthyworldstore.com/chakra-therapy-disk-set-standard-or-deluxe/
See also our Bio-Energy Technology Wands that complement the value of Chakra Disks.