With 528 Apps, 528 Radio is Goin' Mobile!
528Records.com is pleased to announce the beta release of their 528Apps:
528 Radio Mobile !!!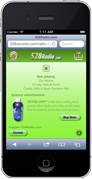 http://528records.com/pages/528-radio-goin-mobile
Currently the 528 Apps mobile radio player can only access the free radio stations, but in time premium ad free access will also be made available.
Coming soon: downloadable 528 apps for Android and iOS will be available on Google Play and the Apple App Store. Watch this space for news and links to the 528 Radio Mobile apps as they are released.
Now you can enjoy healing 528Hz music on your smartphone and feel the love of 528 Radio Mobile wherever you go! Show your friends, share the love!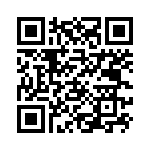 Update: "528 Radio Love" – Android app now available! Scan the QR code on the right to open 528 Radio Love in the Google Play app on your Android device, or click the image link below to download 528 Radio Love from your desktop, or just search for "528 Radio Love" on Google Play!