Frequency Rehab Profile for Practitioners and Franchise Owners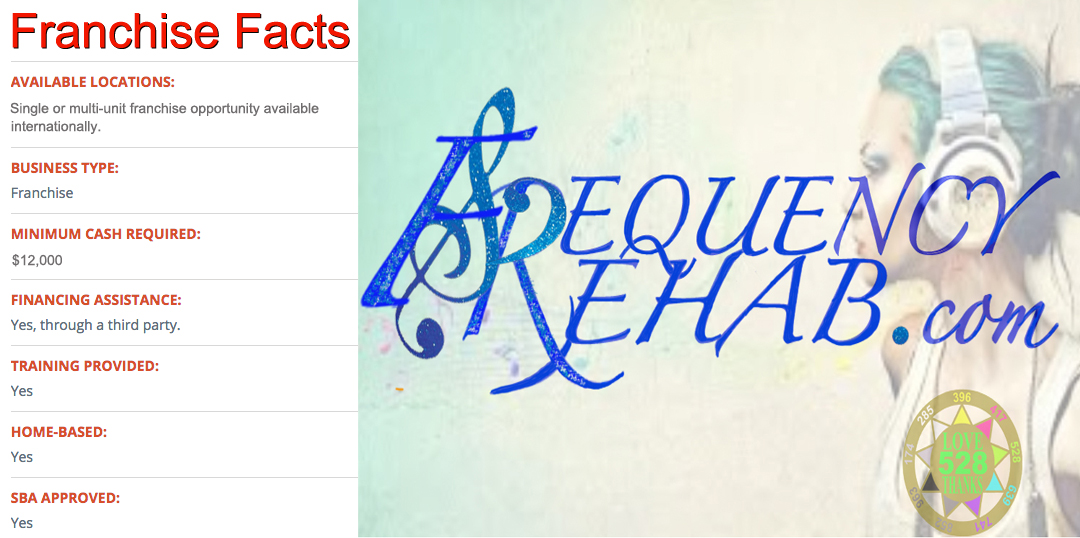 OPPORTUNITIES ABOUND IN FREQUENCY REHAB

The Frequency Rehab Practitioner Certification Program and Franchise Offering is based on Dr. Leonard Horowitz's pioneering scientific discoveries in sound, color, and water technologies. Franchise candidates and certified practitioners must take a 12-credit hour caregiving training program taught by the doctor online.
This 'Frequency Rehab Course' gives you the knowledge and skills needed to administer more than relief of aches, pains, depression, and drug addictions. 'Miraculous healings' for people in need is a common outcome. Dr. Horowitz 'de-mystifies' how the miracles happen in the context of 'Musical Medicine.'
This is no 'hype.' Dr. Horowitz has pioneered peer-reviewed science that explains why, as he says, "You are the music." By understanding musical-mathematics, and applying this knowledge to biophysics and Eastern and Western medicine, the award-winning doctor demystifies how 'miracles' are made involving 'good vibrations,' the energy spinning in chakras, and the flow of "Love 528" through meridians repairing organs.

This knowledge irrefutably advances medicine and healthcare by leaps and bounds. The key is in you and your care recipients.  Heart-felt-loving intention generates a powerful energy field. This bio-field can be enhanced by sound and light frequencies, certain technologies and equipment, and super-conducted by water.
Research proves that youthful vitality and physical repair depends on genetic (DNA) operations that depend on a special kind of water called, "structured" or "micro-clustered water." Dr. Horowitz does not only relay this knowledge, but he presents you with the knowledge needed for you to design and build your own frequency resonating structured water equipment. As a Frequency Rehab practitioner and Frequency Rehab Franchise owner, you will be able to use this equipment to create and brand a wide assortment of consumer health products and equipment, just as Dr. Horowitz has successfully modeled. Best of all, you will witness the benefits to people in need of these special methods and materials to prompt 'miraculous healings.'
Alternatively, rather than 'do it yourself,' some investors will simply purchase the necessary equipment to establish one of a limited number of Frequency Rehab Franchises.
We Focus on the Power of 'Love 528'
You may have already heard about the 'MIiracle frequency' of 528Hz. Dr. Horowitz pioneered this discovery of the 'Universal Healer' frequency of 'Love 528.' Your training includes how to use, and even make, instruments resonating in this most wonderful healing frequency. You will enjoy and leverage the most powerful frequencies in nature to develop and/or administer the most advanced natural medicines and frequency instruments on earth. Dr. Horowitz's training sessions will make you, and fellow lay and professional caregivers, 'Energy Medicine' experts. These instructions, instruments, and consumer products leverage nature's most effective healing vibrations.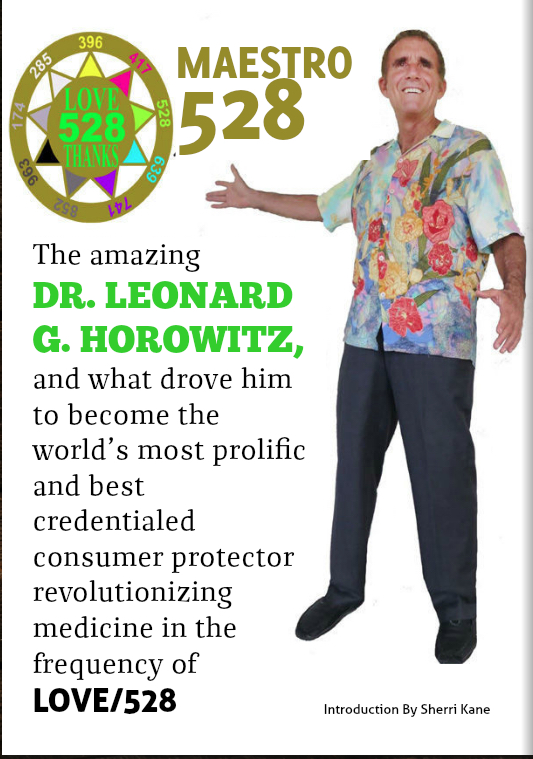 The science-minded caregivers, the Frequency Rehab Course presents the musical-mathematics of organic chemistry, physics and cosmic creation. Sound and light is featured. Special 'good vibrations' are used throughout nature to restore and sustain bioenergy for optimal health and well-being. Physical pains and ailments, emotional depression, and mental patterns undermining wellness 'miraculously' disappear as you deliver this energy thanks to the system-dynamics of 'homeostasis,' establishing harmony that prompts physical health, restoration, and well-being.
The Frequency Rehab Course and Franchise generates many novel commercial opportunities. You will learn new care-giving practices that are advancing and supplementing the natural healing arts and sciences.
The professions that can be helped most from Frequency Rehab products and services include homeopathy, chiropractic, acupuncture, physical therapies such as Reiki and massage, herbal medicine and spa professionals. Also activities directors contracted to positively engage and impact communities will rejoice.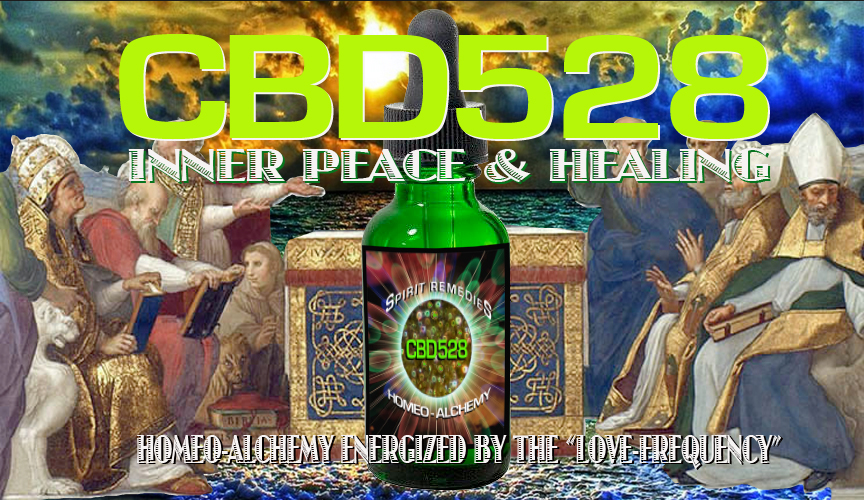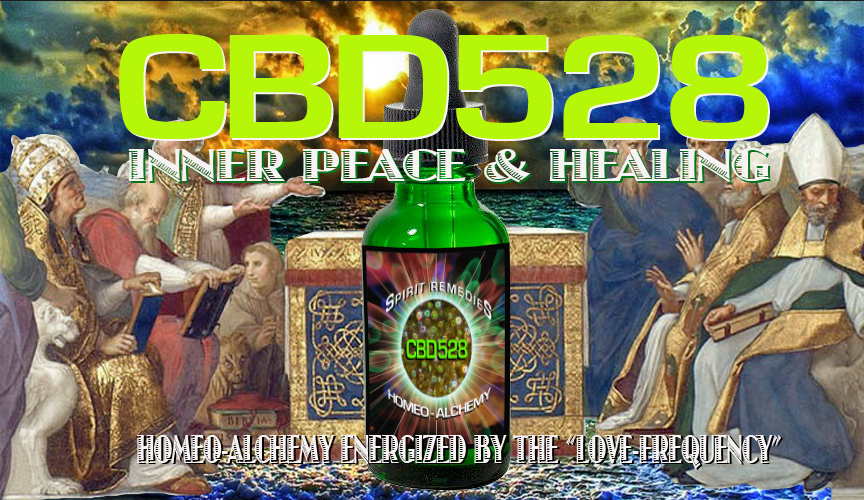 Lay caregivers are equally enabled. You will be taught not only how to apply Frequency Rehab products and services in homes and offices, clinics and hospitals, spas and elder-care communities. You will also learn how to manufacture several most helpful instruments, equipment, and multiple lines of consumer products that you can brand, bring to market, and profitably commercialize. Your clients or patients will benefit from these tremendously, and their 'word of mouth' will help expand your market and income.
You will gain great satisfaction by administering these frequency-resonating technologies that aid in the 'miracle making' process for restoring health and energy in the needy.
RETURN to Home page.