CLOTHING TO LIVE FOR!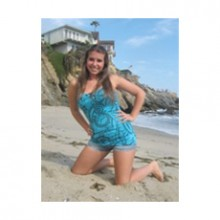 Imagine wearing clothing that is fashionable and healing. That's the idea behind therapeutic 528Fashions.
At 528 Fashions, we believe "You are the Music!" So why not "wear the Music."
That's right, one of the amazing things that Dr. Leonard Horowitz has taught the world is how we are created musically, vibrationally, and lovingly. So these 528 Fashions relay this uplifting message and make you smile just thinking about what you are wearing….
528Hz frequency is the closest frequency to LOVE energy that we know. 528Hz is special because it resonates at the heart of the rainbow, that is, the center of the electromagnetic color spectrum. 528Hz frequency of sound does the same in the acoustic spectrum according to much evidence. Besides being found in the Bible associated with the Miracle note of the original musical scale, 528 math is fundamental to all of cosmology, sacred geometry, and universal design. Now you know why we design "528 FASHIONS" to reflect the music of life and the frequencies of creation.
Now here's a well-kept secret. The number "528" itself vibrates. That means it holds a "spiritual resonance," or energy coming off it, that although very subtle, barely measurable, is nonetheless real and positively POWERFUL.

Think about this. . . . If you can see this number, and this nine-pointed star design of the "Perfect Circle of Sound," on every 528 Fashions garment, then the nerves in your eyes are obviously being stimulated by light energy and this sacred geometry and numerology that is fundamental to nature and all creation.
So besides just making you smile, and being spiritually uplifting for its message of LOVE and Thanks, there is an actual vibration of harmony and health that makes you want to wear 528 FASHIONS ALWAYS.
You may have heard of the brilliant work of Japan's most famous humanitarian Water researcher, Dr. Masaru Emoto. Dr. Emoto discovered that Water responds intelligently to prayer, changes its molecular structure in response to loving words and deeds, and delivers clear messages back to "We the People" who are mostly made of water.
Dr. Horowitz and doctor Emoto have collaborated many times of water investigations and educational events. The two of them have shared the honor of awakening people worldwide how important Water is, how sacred, even Divine, the "Living Water" is. Dr. Horowitz calls Water a "liquid crystal superconductor of sound–the creative juice of the universe from which we take form."
After learning from these men, it makes sense that your body, mostly Water, would respond, like Water in a glass, to faithful prayers of LOVE and Thanks.  So 528 Fashions are faithful prayers carried from our hearts to yours through your body Water, and all you need to do to pass this blessing forward is wear our designs and smile. The hydrated atmosphere will carry our LOVE, thanks, and joy to touch others similarly, beyond the physical realm to the eternal spirit.
So now you know how and why we started 528 Fashions, and use the "Perfect Circle of Sound" logo on the designs. The only thing left for you to do now, with this knowledge, is buy your favorite colors and designs, and spread the joy.
ALL 528 FASHIONS are made in the USA of 100% cotton for the tees, and 5% spandex giving this apparel the most comfortable feel and look for every-day activities. The tank top designs stretch to fit your body; unlike most women's shirts that appear to have been made for someone else with a different size.
We use a non-toxic Water-based dye to print both sides of the shirt that adds a fabric quality uncommon to the tee shirt industry. Our Water-based ink is smooth to the touch, unlike most "stamped" tee shirts. Our prints feel just like the "blank" tee shirt feels. Our printings will not crack or peal like plastic ink does when you stretch/wash it.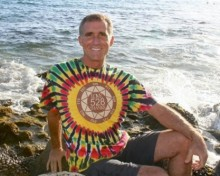 Every 528 FASHION is one-of-a-kind because they are each printed by hand, one at a time. So each pattern, on every shirt, varies a bit making the shirt more exclusive.
You will applaud the many compliments you will receive when wearing 528 Fashions. Whether you're walking on the beach, or spending a night out on the town, you will surely have many people say, "Hey, nice shirt!"
Please check back often to see what's new in our line of 528 Fashions resonating clothing, beginning with our series of 528 tee shirts and tank tops.