Sherri kane and Leonard Horowitz
Sherri Kane and Leonard Horowitz
The Worlds Most Endangered Journalists
Award Winning Author, Filmmaker, and Activist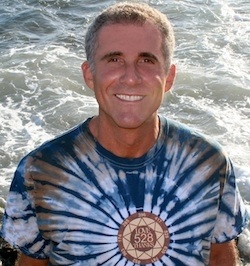 Dr. Leonard G. Horowitz is the world's most prolific, best credential, and most controversial drug industry whistleblower.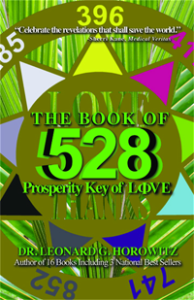 This award-winning author, film-maker,  pharmaceutical industry critic, and intelligence industry analyst has published seventeen books and dozens of peer reviewed scientific articles.
Dr. Horowitz's first of three American bestsellers, Emerging Viruses: AIDS & Ebola–Nature, Accident or Intentional?, is largely credited for prompting the global vaccination risk awareness movement. The book caused several governments to reconsider their "immunization" policies, and became the center of political debate in 2008 when Barack Obama's minister, Rev. Jeremiah Wright, credited Horowitz and this book for evidencing HIV/AIDS as a genocidal weapon of mass depopulation targeting Africans and African Americans courtesy of covert U.S. military contractors named in the publication.
Dr. Horowitz's second bestseller, Healing Codes for the Biological Apocalypse, prompted a revolution in the music and natural healing industries.
The retired dentist and naturopathic physician's consumer health guidebook, Healing Celebrations: Miraculous Recoveries Through Ancient Scripture, Natural Medicine and Modern Science, pioneered the protocol adopted by thousands of natural healers and doctors worldwide.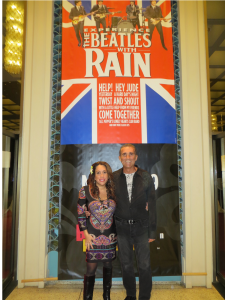 His 2007 decryption of Leonardo da Vinci's most famous drawing revealed the mathematics of LOVE: The Real da Vinci CODE; and his follow-up text, the most monumental of his 30-year career, The Book of 528: Prosperity Key of LOVE, reveals "God's creative technology," available for revolutionizing music, recording artistry, healthcare and medicine, environmental protection, natural resource restoration, along with civilization's transformation as an "enlightened species" choosing peaceful sustainable collaboration versus murderous  degenerative competition and lethal consumption.
Journalist Activist Superhero, Sherri Kane Battles Against Criminals for Those Who Can't or Most Who Won't

If you do a Google search on Sherri Kane, you will probably notice she has been widely defamed and discredited by a seemingly large group of demonic, racist, sexist men who obviously feel their lives spent on the Internet libeling her is a profitable pastime.
Here are some political reasons:
Sherri Kane is America's leading investigative journalist, news commentator, psycho-social analyst, and political activist, specializing in uncovering what these predators do not want you to know about how they damage women, children, and society.
Sherri investigates, analyzes, and vets the dark world of government and intelligence agencies' corruption, and agents' complicity in organized crime. She refutes the propaganda published for public persuasion, manipulation, and concealment by the FBI/CIA's COINTELPRO (that was supposed to have ended by Acts of Congress). She delves into conspiracy realities so dark that very few people dare to study them. She exposes repeat women's and children's rights violators, child sex traffickers, and human slavery networks, several involving high ranking government officials.