Geology (from the Greek γῆ, gê, "earth" and λόγος, logos, "study") is the science comprising the study of solid Earth, that is composed of all the elements in the Periodic Table of Elements sourcing from lava. The rocks, from which Earth is composed, and the processes by which they change, is part of the study of geology. Geology can also refer generally to the study of the solid features of any celestial body.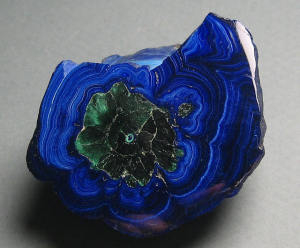 But where would geology be without 528Hz frequency of sound, or 528nm of light? Nowhere.
According to Wikipedia, "Geology gives insight into the history of the Earth," but recent revelations in science and mathematics indicate all matter forms fundamentally from mathematics. Every atom of every element is resonating or vibrating according to its subatomic particles that, likewise, are ruled by the geophysics of simple mathematics.
Wikipedia goes on to say, "In modern times, geology is commercially important for mineral and hydrocarbon exploration and exploitation and for evaluating water resources. It is publicly important for the prediction and understanding of natural hazards, the remediation of environmental problems, and for providing insights into past climate change. Geology plays a role in geotechnical engineering and is a major academic discipline."
Unfortunately, the editors of Wikipedia have expressed outrageous bias on a number of occasions, enough to discredit themselves as an incomplete source of information. 528Hz frequency, being central to the chlorophyll molecule, and the magnesium contained therein, is central to environmental and atmospheric health, hydrocarbon transformation into oxygen by plants, and therefore the deposition of organic and elemental matter comprising Earth's layers..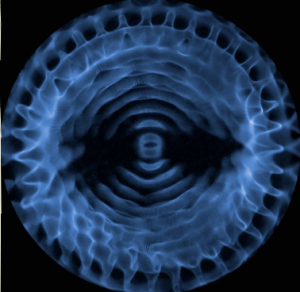 This graphic shows a 36-pointed star generated in water from exclusively the sound of 528Hz. (Photo courtesy of investigator John Stuart Reid.) This "cymagraph" is unique and telling, because circles are comprised of 360 degree sacred geometry, dictating pi, Phi, and the constants used in physics to measure time and space. This is why there is 5280 feet in a measured mile, why DNA is circular, and why atomic elements and subatomic particles are circular, and or move circularly in spirals.
So you see, not only does 528Hz play a role in healing music, but also in the formation and geology of planet Earth.
To learn more about the math science of 528, CLICK HERE.
528 Geology